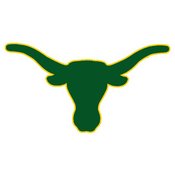 Cheerleading is a display of discipline, practice, dedication, determination, skill, and athleticism.
The 2015-16 Maverick Cheerleading Squad Earns Top Honors at NCA Cheerleading Camp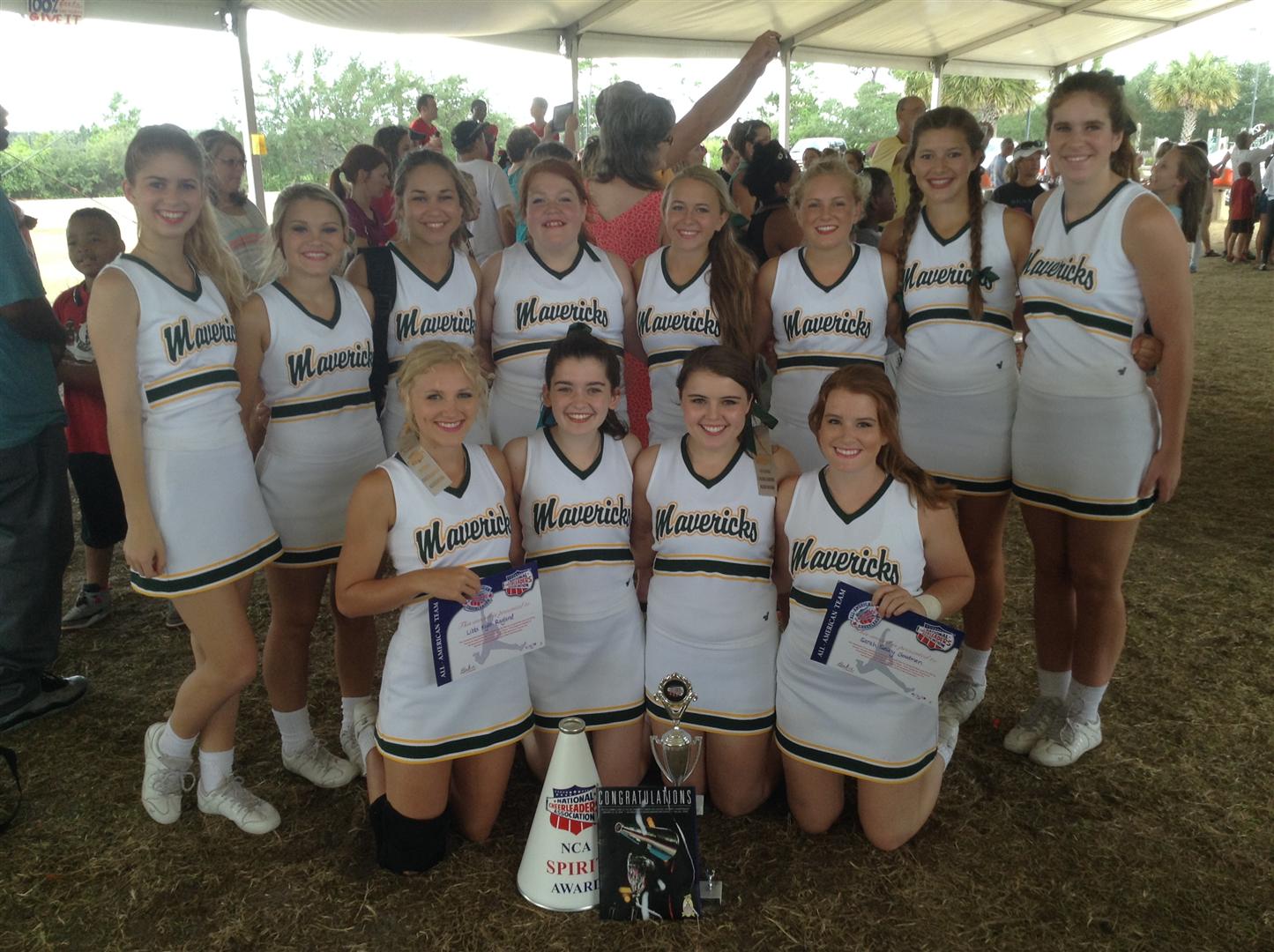 Cheerleaders-Manchester Academy Maverick Cheerleaders attended NCA summer cheerleading camp at Ft. Morgan, AL. Honors earned while competing were as follows: Top Team, All-Camp Spirit Award voted on by all squads at camp, and the the team received a bid to Nationals.
Pictured: Kneeling: Libbi Kyle Ragland (Jr.), Madison Summers (Sr.), Maggie Peaster (Jr.), Sarah Selby Goodman (Jr.). Standing: Nettie Taylor Barbour (Jr.), Megan Caston (Soph.), Bailey Nichols (Sr), Mary Russell Perry (Soph.), Gracie Wells (Jr.), Elizabeth Turner (Soph.), Margaret Dent (Jr.), Anna Grace Ragland (Sr.).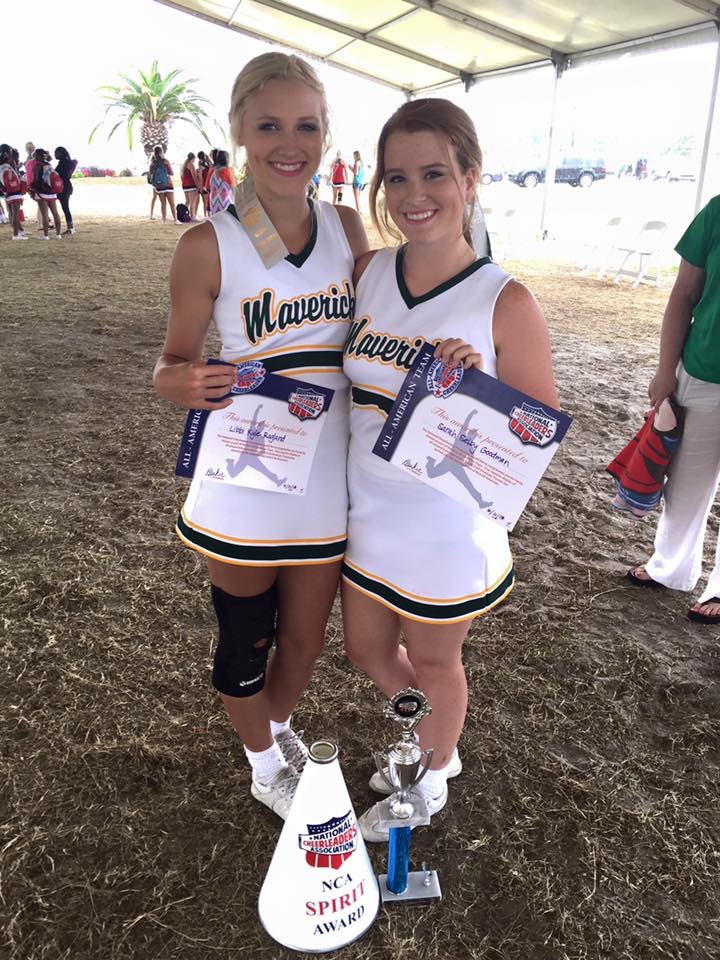 Also pictured: All-American Honors-Libbi Kyle Ragland and Sarah Selby Goodman. The girls are the daughters of Ryan and Sarah Ragland and Gray and Terri Goodman, respectively.