Memo from the Office of the Head of School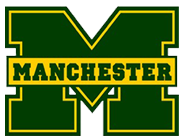 ---
Memo from the Office of the Head of School
Re: School-wide Health and Safety Mandates
Manchester Academy is committed to providing its students with the safest academic environment possible; and to do this, the administration is implementing several MANDATORY safety guidelines (in addition to the full safety plan) beginning Monday, Aug. 10, 2020.
1. All students in grades 5-12 will be REQUIRED to wear masks throughout the school day.
2. Parents must remain IN their vehicles while dropping off and picking up children. Teachers and coaches will be available at key entrances/exits to help students into the building.
3. Faculty members will take the temperature of each student who enters the building every day. Students must be fever free to enter.
4. Parents MUST make an appointment to speak with the head of school, principals, or teachers by calling 662-746-5913. They MAY NOT walk into the building or into a classroom without an appointment.
5. The front office is CLOSED to visitors without an appointment.
6. The business office will handle as much business as possible via telephone. If you need to speak to the business office, please make an appointment.
We ask for understanding of and compliance with the above guidelines as well as the entire COVID-19 Safety Plan as outlined on the school's website and in the Student Handbook. We understand that these guidelines are, at times, inconvenient, but these measures have been put into place for the safety of MA students, teachers, and staff during these unprecedented times.
Looking forward to a safe and successful school year,
Bryan Dendy
Head of School
Manchester Academy