Manchester Academy Announces Homecoming Court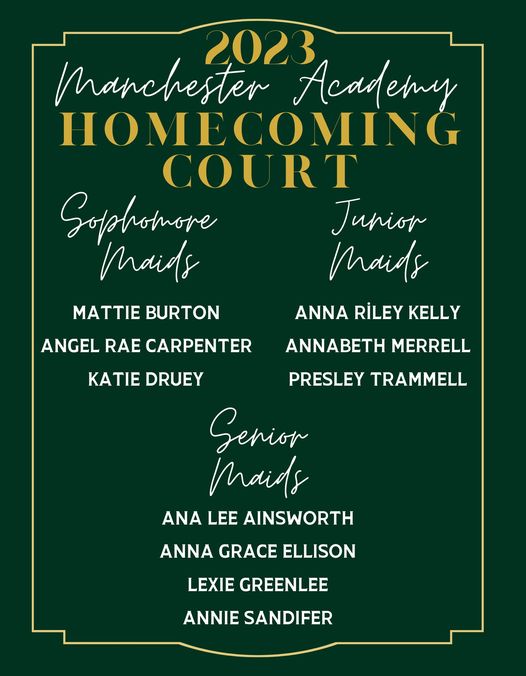 ---
Manchester Academy announced the 2022 Homecoming Court on Friday, August 25. Homecoming maids are:
Seniors: Ana Lee Ainsworth, Anna Grace Ellison, Lexi Greenlee, Annie Sandifer
Juniors: Anna Riley Kelly, Annabeth Merrell, Presley Trammell
Sophomores: Mattie Burton, Angel Rae Carpenter, Katie Druey,
Homecoming is Friday, September 22. The Mavericks will be hosting Benton Academy.
Congratulations to our 2023 Homecoming Court!