Manchester Academy Athletics
Building Character On and Off the Field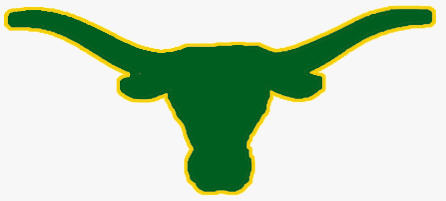 This policy will become effective as of July, 2015
Manchester Academy observes the rules of sportsmanship as stated in the MAIS Sportsmanship Creed. Parents who are demonstrating the following but not limited to actions: shouting at officials, harassing student athletes, or showing poor sportsmanship will be issued a warning by the administration. After this warning, the individual(s) involved will be considered on probation. If another infraction occurs during the probation period, the administration will ask the individual(s) to leave and will be escorted out of the building, court, and/or field. A MANDATORY conference will be held the following MORNING at which time a decision will be issued as to the individual(s) in question will be allowed the privilege of returning to MA athletic events for the rest of the school year.

Parents MUST be responsible for their children at athletic events. Parents must make sure their children are supervised at all time. This is for the safety of the children.
---
Manchester Academy Coaching Staff
Athletic Director: Bryan Dendy
Head Softball Coach: Robert Black
Softball Asst. Coach : Chris Nichols
Head Girls Soccer Coach: Jacob Iles
Soccer Asst. Coach: Bill McGraw
Head Boys Soccer Coach: Byron Kelly
Head Football Coach: Bryan Dendy
Assistant Football Coaches: Toby Melton, David Dew, Kyle Wever, Ricky Beckwith
Head Boys Basketball Coach: Jacob Iles
Head Girls Basketball Coach: Emily Poe
Golf Coach: Josh Miller
Head Baseball Coach: Kyle Wever
Assistant Baseball Coach: Ricky Beckwith
Tennis Coach: Debbie Crisler
Boys Track Coach: David Dew
Girls Track Coach: Emily Poe
Head Pee Wee Coach: Jim Walton
Assistant PW Coaches: Adam Thrasher and Justin Kilpatrick
---
Manchester Academy takes great pride in our athletic program and our student athletes.
Code of Conduct for Parents/Guardians
Please read carefully, it is your obligation to understand and follow this code.
Scholastic athletic competition should be fun. Everyone involved in sports programs has a duty to assure that their programs impart and promote the development of good character. Essential elements of character building are embodied in the concept of sportsmanship and six core ethical values: trustworthiness, respect, responsibility, fairness, caring, and good citizenship. Parents/Guardians of student athletes can and should play an important role and their good-faith efforts to honor the words and spirits of these values, which can dramatically improve the quality of a child's sports experience.
Integrity

-Do what's right even when it's unpopular or personally costly.

Respect

-Treat all people with respect at all times and require the same of your student athletes.

Disrespectful Conduct

-Do not engage in disrespectful conduct of any sort including profanity, obscene gestures, offensive remarks of a sexual nature, trash-talking, taunting, boastful celebrations, or other actions that demean individuals or the sport.

Character-Parents/guardians - Also

must represent the school with honor on and off the field/court. Consistently exhibit good character and conduct yourself as a positive role model.

Loyalty

-Put the interests of the team above your child's personal glory-be loyal to your school AND team.

Self-control

-Exercise self-control. Don't fight or show excessive displays of anger or frustration.

Class

-Teach your child to live and play with class

and be a good sport. He/She should be gracious in victory and accept defeat with dignity, compliment extraordinary performance, and show sincere respect in pre- and post-game rituals.

Respect for Officials

-Treat game officials with respect. Parents can not talk or make any contact with officials before, during, or after a game.

Spirit of the Rules

-Honor the spirit and

the letter of rules. Teach your children to avoid temptations to gain competitive advantage through improper gamesmanship techniques that violate the

highest traditions of sportsmanship.

---
It is the duty of all concerned with interscholastic athletics to:
E

mphasize the proper ideals of sportsmanship, ethical conduct, and fair play.

E

liminate all possibilities that tend to destroy the best values of the game.

S

tress the values derived from playing the game fairly.

S

how cordial courtesy to visiting teams and officials.

E

stablish a respectful relationship between visitors and hosts.

R

espect the integrity and judgment of the sports officials.

A

chieve a thorough understanding and acceptance of the rules of the game and the standards of eligibility.

E

ncourage leadership, use of initiative and good judgment by players on the team.

---
Code of Behavior:
To be a member of a Maverick athletic team is a

privilege

and

not a right

.

Each student/athlete should strive to perform to the best of his/her athletic and academic potential.

Manchester Academy coaches, administrations, and Board of Directors believe that all students/athletes should conduct themselves in a manner that reflects positively upon Manchester Academy.

All athletes will abide by the rules, regulations, and consequences stated within the Manchester Academy student handbook.

---
MAIS Concussion Information
(Download the form to sign and return to the Athletic Director or Coach at the end of this information.)
A concussion is a brain injury and all brain injuries are serious. They are caused by a bump, blow, or jolt to the head, or by a blow to another part of the body with the force transmitted to the head. They can range from mild to severe and can disrupt the way the rain normally works. Even though most concussions are mild, all concussions are potentially serious and may result in complications including prolonged brain damage and death if not recognized and managed properly. In other words, even a "ding" or a bump on the head can be serious. You cannot see a concussion, and most sports concussions occur without loss of consciousness. Signs and symptoms of concussion may show up right after the injury or can take hours or days to fully appear. If your child reports any symptoms of concussion, or if you notice the symptoms or signs of concussion yourself, seek medical attention right away.
Symptoms may include one or more of the following:
Headaches

Amnesia
"Pressure in head"

"Don't feel right"
Nausea or vomiting

Fatigue or low energy
Neck Pain

Sadness
Balance problems or dizziness

Nervousness or anxiety

Blurred, double or fuzzy vision Irritability

Sensitivity to light or noise

More emotional
Feeling sluggish or slowed down

Confusion
Feeling foggy or groggy

Concentration or memory problems
Drowsiness

(forgetting game plays)
Change in sleep patterns

Repeating the same question/comment
Signs observed by teammates, parents, and coaches include:
Appears dazed

Vacant facial expression

Confused about assignment

Forgets plays

Is unsure of game, score, or opponent

Moves clumsily or displays incoordination

Answers questions slowly

Slurred speech

Shows behavior or personality changes

Can't recall events prior to hit

Seizures or convulsions

Any change in typical behavior or personality

Loses consciousness
MAIS Concussion Policy:
An athlete who reports or displays any symptoms or signs of a concussion in a practice or game setting should be removed immediately from the practice or game. The athlete should not be allowed to return to the practice or game for the remainder of the day regardless of whether the athlete appears or states that he/she is normal.

The athlete should be evaluated by a licensed, qualified medical professional working within their scope of practice as soon as can be practically arranged.

If an athlete has sustained a concussion, the athlete should be referred to a licensed physician preferably one with experience in managing sports concussion injuries.

The athlete who has been diagnosed with a concussion should be returned to play only after full recovery and clearance by a physician. Recovery from a concussion, regardless of loss on consciousness, usually takes 7-14 days after resolution of all symptoms.

Return to play after a concussion should be gradual and follow a progressive return to competition. An athlete should not return to a competitive game before demonstrating that he/she has no symptoms in a full supervised practice.

Athletes should not continue to practice or return to play while still having symptoms of a concussion. Sustaining an impact to the head while recovering from a concussion may cause Second Impact Syndrome, a catastrophic neurological brain injury.
Remember, it is better to miss one game than to miss the whole season.
(Download the form by clicking here.)