Announcements: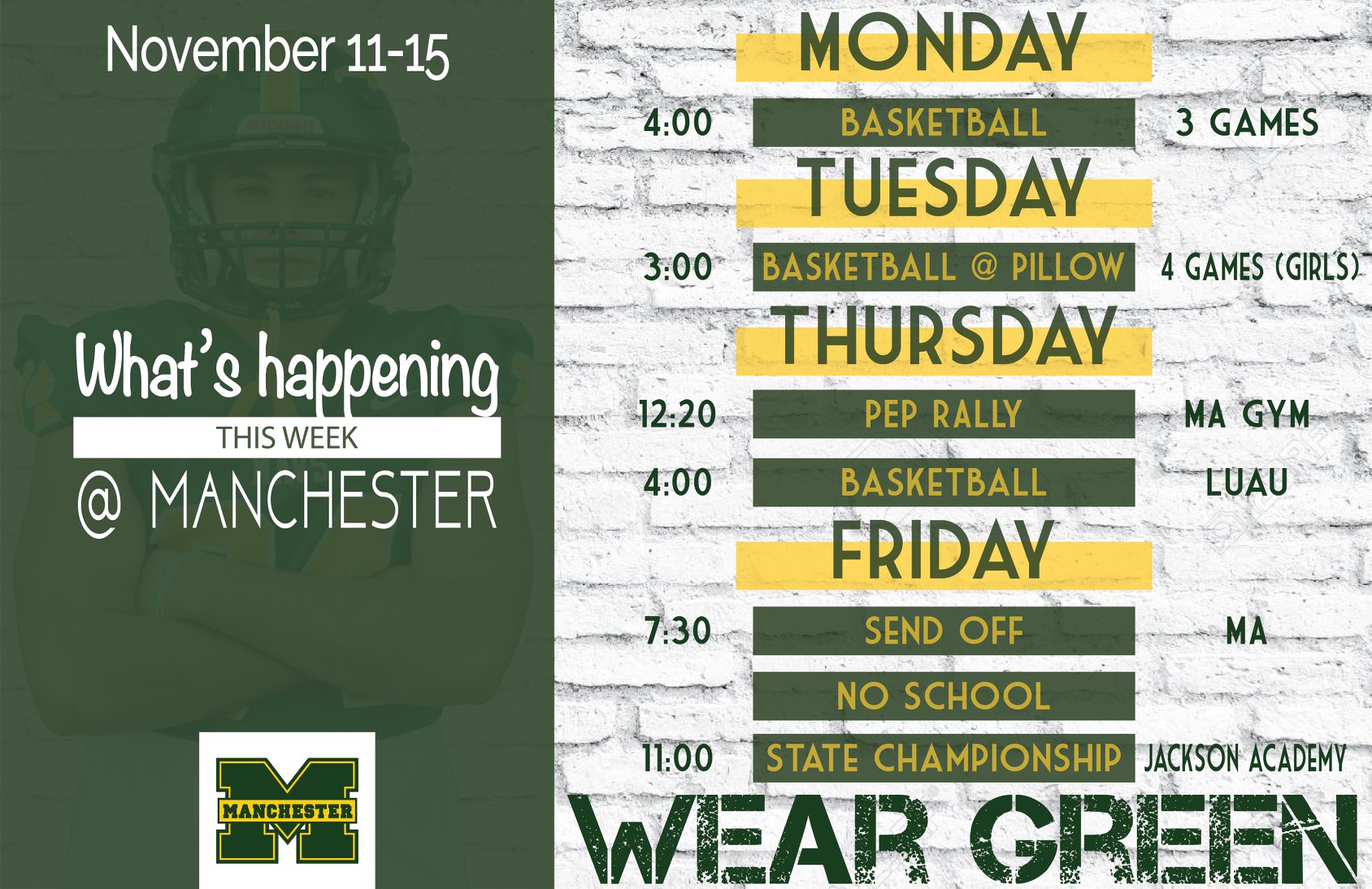 Winter Formal tickets on sale until Thursday - see Mrs. Paul. Tickets are $50. Winter Formal is December 6th.
Chapel today @ 12:20 p.m.
Pep rally Thursday @ 12:20 p.m.
Basketball at home Thursday vs. Sharkey - 4:00 p.m.
Thursday is MAVERICK SPIRIT day. Dress down for elementary and secondary. Elementary may wear green, gold, or white shirt with jeans. Secondary should dress as follows: 12th and 9th grades - GREEN, 11th and 8th grades - WHITE, 10th and 7th grades - GOLD. The student from each grade that dresses in the most of their assigned color will win a gift card to a local restaurant!! GO ALL OUT AND DRESS FOR A MAVERICK VICTORY AS WE SUPPORT THE MAVERICKS IN THEIR QUEST FOR A STATE CHAMPIONSHIP!! GO MAVERICKS!
No School Friday.
State Championship Football game Friday @ 11:00 a.m. @ Jackson Academy. MA vs. Marvell - WEAR GREEN! LET'S GO MAVS!!
Fans are reminded that the only people allowed on the field Friday are those with MAIS SIDELINE PASSES!
MAVERICK FANS
Congratulations to the Varsity Football Mavericks for their victory in Round 3 of the playoffs! They will be playing in the MAIS State Championship on Friday, November 22, 2019 at 11:00 a.m. at Jackson Academy. We will not have school on Friday so that all of our students, faculty, and fans can attend the game!! Please come support our Mavericks as they compete for the state championship!!
GO MAVERICKS!!