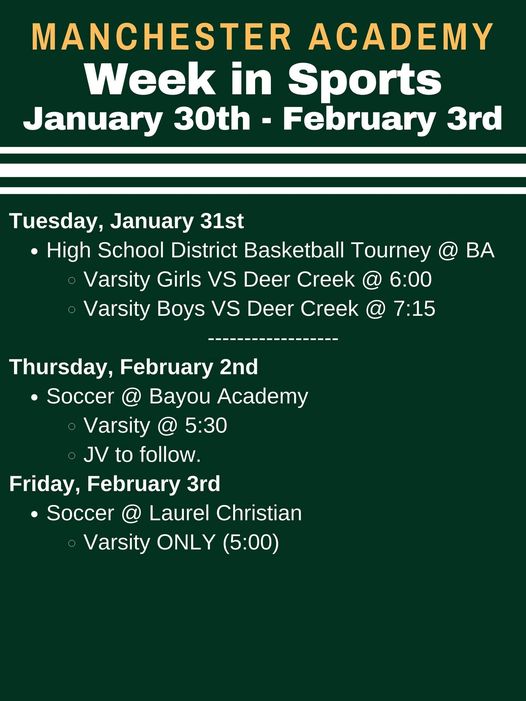 High school basketball district tournament continues on Saturday at Benton. The boys play at 5:15 p.m. The girls play in the championship game at 6:30 p.m. Let's Go Mavs!
Lunch orders must be placed through FACTS. If you have any problems getting into the FACTS portal, please contact:
Elementary - Leah Beidleman - lbeidleman@manchesteracademy.org
Secondary - Wendy Perry - wperry@manchesteracademy.org
BASKETBALL CONCESSION STAND DUTY SCHEDULES ARE POSTED FOR JH-HS AND PEE WEE. CLICK THE LINKS BELOW TO VIEW.
JH-HS CONCESSION STAND DUTY SCHEDULE
PEE WEE CONCESSION STAND DUTY SCHEDULE