Library Media Specialist and Mathematics
Courses Taught:
Honors Advanced Math, Honors Geometry, Honors Algebra II, and Geometry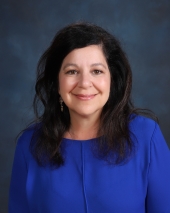 Tracy Hitt is a graduate of Manchester Academy and Delta State University. She has been teaching at Manchester Academy for 22 years. She has three children who are all Manchester Academy Alumnae. Dr. Mary Moses Hitt, a R2 at UMMC in internal medicine, Wister Hitt, a 1L at Mississippi College Law School , and Upton Hitt ,a sophomore at the University of Mississippi.
LESSON PLANS - Week 9/Fourth Nine Weeks
(Week of May 9- May 13): Mrs. Tracy Hitt
Honors Algebra II (First Period)
Monday, 5/9
Complete Normal Distribution Worksheet
Tuesday, 5/10
Statistics Worksheet Daily Grade
Wednesday, 5/11
Go over Worksheet Daily Grade
Thursday 5/12
Friday, 5/13
Honors Geometry/Geometry (Second Period)
Monday, 5/9
Complete Circles Theorem Worksheet
Tuesday 5/10
Circles Theorem Daily Grade
Wednesday, 5/11
Go over Circles Theorem Worksheet
Thursday - 5/12
Friday, 5/13
Algebra I (Third Period)
Monday, 5/9
Tuesday 5/10
Wednesday, 5/11
Thursday - 5/12
Friday, 5/13
Honors Advanced Math (Fourth Period)
Monday, 5/9
Sine and Cosine Graph Quiz
Tuesday, 5/10
Wednesday, 5/11
Go over Quiz and Trig Worksheet
Thursday, 5/12
Friday, 5/13