Courses Taught:
7th Grade English
English II (10th Grade)
English III/Honors English II (10th & 11th Grades)
English Composition I/English Composition II (12th Grade)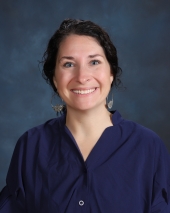 Carrie Chaney is a graduate of Manchester Academy, Mississippi State University, and Mississippi College. The 2021-2022 school year will be her 18th year of teaching English. She has two children, Sherrill Ann, who is in 8th grade, and Ben, who is in 3rd grade, both at MA.
Lesson Plans are subject to change. Changes will be communicated via Canvas Announcements. It is the student's responsibility to check Canvas Announcements each day. All homework sheets are in the current module on Canvas and should be printed if you miss class.
* Please check the Canvas Make-Up Work Log for specifics on missed work. DO NOT wait until you return to school. Assignments and handouts are on Canvas and can be printed. All work is due ON TIME!